It's no secret that lawyers can be expensive. There are filing fees and an hourly price for an experienced lawyer with good results in the courtroom. This cost can pile up, and before you know it, you're paying a small fortune. A small fortune you might not have. But how much does a lawyer really cost?
The simple answer is: it varies. This article explains what you can reasonably expect to pay for a good lawyer and associated court costs. We also discuss when you may qualify for free or pro-bono legal help.
How much does a lawyer cost?
Finding a lawyer for any aspect of the law is easy. Finding a lawyer you can afford, on the other hand, can be stressful. To make matters more stressful, it's not uncommon to need the assistance of a lawyer when you're not quite financially stable.
Depending upon the legal matter, the quality of the lawyer, and various personal circumstances, the cost to hire a lawyer can vary greatly. It can be quite expensive but like we just mentioned, a lawyer can also be surprisingly affordable depending upon your circumstances and legal issue.
Thankfully, resources exist that can help you, even if you think you can't afford a lawyer.
Pro bono lawyers: Who qualifies?
Not everyone qualifies for pro-bono lawyers or low-income lawyers. There are strict guidelines set so others can't take advantage of these services.

For most organizations, these general situations can qualify you for a pro-bono lawyer:
Low-income household. If you and your family's income is under the average national income, you may qualify for either a pro-bono attorney or a free legal aid.
Criminal charges. If you're facing criminal charges and you can't afford a lawyer, you can be appointed a public defender by the court. It's your legal right to have a lawyer when facing these types of charges. A public defender works for the government but also works in your best interest.
Veterans. If you're a veteran and you're disabled, there are plenty of non-profit organizations that can help you with any legal matter you may have. You can even contact the VA to see you qualify for any programs they have.
Lived through a disaster. If you've been through a major natural disaster, like a hurricane or tornado, there are disaster relief programs available.
Victim of Domestic Violence. If you've been the unfortunate victim of domestic violence, you have lots of options. There are several organizations out there to help women (and men) in need of a lawyer to obtain justice against the one who hurt you.
Immigrants. If you're an immigrant that needs to acquire a visa or citizenship, some organizations specialize in immigration law and can provide you with free legal help.
Homelessness. If you are homeless, you can qualify for programs like the Homeless Advocacy Project. These types of programs can help you find short term housing assistance as well as help you with civil legal situations you might find yourself in.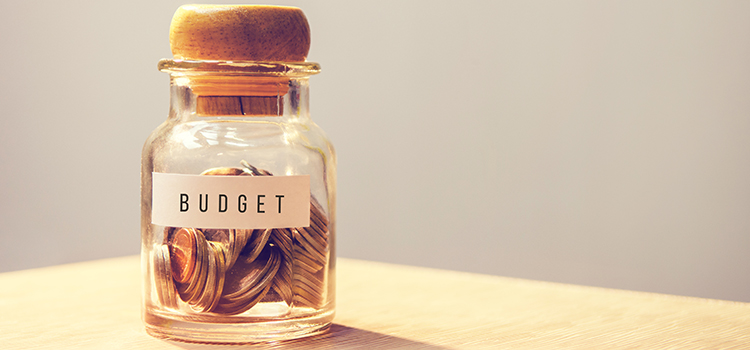 The Average Cost of Different Types of Lawyers
The cost of a lawyer varies depending on a lawyer's experience and the type of law they focus on.
That being said, there are general and average costs for the different types of lawyers. Keep in mind that these don't necessarily include court or filing fees you'll need to pay.
Here are a few examples of the average cost of different types of lawyers:
Bankruptcy Lawyers. If you're filing for bankruptcy through Chapter 7, you're going to pay your lawyer somewhere between $500 and $3,5000. If you're filing for bankruptcy through Chapter 13, you're going to pay your lawyer somewhere between $2,500 and $6,000. Most bankruptcy lawyers charge fixed fees.
Civil Litigation Lawyers. Civil litigation lawyers charge around $100 to $500 an hour if they decide to charge by the hour. Quite a few civil lawyers charge a contingency fee instead. This means they don't get paid unless you win your civil lawsuit and you're awarded compensation. When it comes to contingency fees, most lawyers charge 30% of the money won in court.
Contract Lawyers. Contract lawyers generally cost somewhere between $40 and $125 an hour. They almost always charge by the hour, but for easier cases, they might set a fixed fee.
Corporate Lawyers. Small business lawyers usually charge by the hour. They can charge anywhere from $100 an hour to $1,000. Those who make the higher rates are bigwig lawyers from big law firms.
Criminal Lawyers. Criminal lawyers make the big bucks. Some criminal lawyers charge fixed fees that range anywhere from $1,000 to $10,000 depending on the criminal charges you're facing. Other criminal lawyers will charge you by the hour, ranging from $150 an hour to $700.
Employment Lawyers. Employment (most often discrimination and wrongful termination) lawyers usually charge by the hour. This can range anywhere from $100 an hour to $450 an hour. Some employment lawyers may charge a contingency fee instead. This contingency fee is usually 30% of the money you're awarded.
Family Lawyers. Family lawyers can help you with everything from divorces to adoptions. These lawyers typically charge per hour, ranging from $250 an hour to $650 an hour.
Immigration Lawyers. Immigration lawyers charge different fixed fees for different types of immigration cases. On average they can charge anywhere from $750 for a simple visa to $7,000 for more complex immigration cases.
Medical Malpractice Lawyers. Medical malpractice lawyers charge a contingency fee. The contingency fee is usually between 25% to 35% of the compensation you're awarded if they win your lawsuit.
Patent Lawyers. Patent lawyers help you acquire patents for your inventions or ideas. On average, they charge anywhere from $400 an hour to $1,000 an hour. These lawyers almost always charge by the hour.
Personal Injury Lawyers. A personal injury lawyer will more than likely charge you a contingency fee. For personal injury lawyers, this contingency fee is on the higher spectrum. It can run from 30% to 40%. This may seem high to you, but there are many costs and risks that a lawyer has to bear when taking a personal injury case. One huge risk a personal injury lawyer takes is that if he or she loses the case, all of those high costs come out of the lawyer's personal pocket.
Real Estate Lawyers. Real estate lawyers can charge anywhere between $150 an hour to $350 an hour. Additionally, they may also charge you a fixed fee for services like writing up closing documents on a piece of property.
Resources if You Need a Pro-Bono or Affordable Lawyer
If you don't believe you're able to afford a lawyer, but you're in desperate need of one, there are resources out there to help you.
Two of the best websites to find pro-bono lawyers include:
Legal Services Corporation is a non-profit created by Congress in 1974. They have organizations in every state that help low-income people in need of legal representation.
American Bar Association started a program in 2016 that allows you to get free legal advice online. Not only that but if you qualify with their low-income guidelines, they can find you a pro-bono lawyer in your area.
If you don't qualify for pro-bono assistance, then resources like our Ask a Lawyer tool can help you get started by chatting with one of our volunteer lawyers for free. If you aren't sure whether or not you have a legal matter on your hands, this is a great tool to use to get your bearings.
Conclusion
Lawyers aren't cheap, but their knowledge of the law and their ability to fight for you makes every penny worth it. Even if you don't think you can afford a lawyer, you have options.